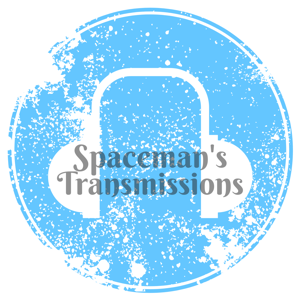 Hello, ambient space travelers. Today, we will embark on a journey through a cerebral dreamlike state of semi-conscious travel, with a duration lasting from the cosmic sunrise to the cosmic sunset. For a single hour out of your busy and turbulent life, we will assemble ourselves comfortably within our space pods for a colorful excursion that brings us many peaks and valleys. ----more----Each interpretation of this experience will be unique. Knowing this, you are equipped with the knowledge that your journey belongs to you alone. Right now, no one's experience is more important than your own. 
I am delighted to have been able to discover a lot of very good music. In the near future (which means not a whole lot, really!), I would like to present a few more reviews of releases. Some of my recent discoveries include DISPOSABLE PLANET, MUSICFORMESSIER (whose output with various other guises is absolutely staggering), ENDLESS MELANCHOLY, and some of the artists that I have found from HEARTHIS.AT. Many thanks for the inspiration!
A special thanks to my friends at HEARTHIS.AT for allowing me to take part in gluing their compositions to my collage (CJMASOU and AMBIENT MECHANICS). I would love to have the opportunity to use more tracks from these amazing soundscape technicians.
Turn on, tune in, sleep...
http://ambient-transmission.blogspot.com
www.facebook.com/tonepoetmusic