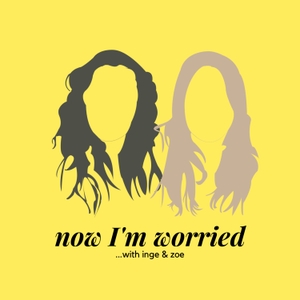 This week's worries include Zoë having lanky hair and also having a crisis that her friends aren't her friends, and Inge is running round in a tizz that she could get her house keys in 2 weeks...
As for listener worries we cover:Chub rub (are you a cycling short or cornflour(?!) galFriends and family falling awayHairdresser fearPeer pressure and the vaccineKids bedroom decorAnd morrrrre!
PS Please rate, review and subscribe! It means the world to us!
--------------------------
Welcome to Now I'm Worried, the podcast where we discuss your worries and throw them into our worry bin, never to be worried about again
We are presented with SO MUCH information on a daily basis, it's no wonder we don't know what we should or shouldn't be doing.
We are Inge and Zoë, two friends that started a podcast to chat through things that really shouldn't be broadcast. Think of us like two friends down the pub that you are delighting in eavesdropping on.
Email the podcast: [email protected]
Enter the worry amnesty: https://forms.gle/neGzYPCJnpMcxrrw9
Find us on Instagram: @nowimworried @inge.hunter @zoerdew
Support this show http://supporter.acast.com/now-im-worried. See acast.com/privacy for privacy and opt-out information.