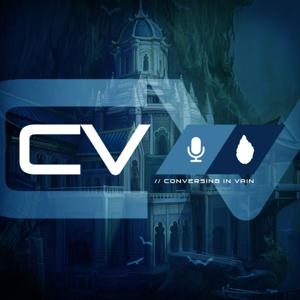 Recorded on 7-3-18
Sequels to dumb comedies
Realm Royale
New GTX Graphic card
What would you do if you won the lottery?
Price of SNES games and old consoles
Conversing In Vain's demographic
Tinker saying "we tried," the other three people are assholes, well at least Tinker and Neon
Hitman and Wood are going to Tahoe together
OJ Simpson retelling on Netflix
Neon still plays VG
Stream setups
Spiders
We talk about this video
Being scared of heights
Autocorrect
Android users and how ios users judge people when their texts show up as green
Neon can't relate to anything from before 2015
Tinker misses his fourth monitor
Multiplayer horror games
Tinker and Hitman talk about their meet up (the day after this podcast was recorded)
Tinker plays Harry Potter on mobile (suggested age 3-5)
We talk about things I had to edit out and I get mad
Bang energy drinks
If you'd like to support the costs to keep the show running click the link below. Thanks for listening.
Support Conversing In Vain by donating to the tip jar: https://tips.pinecast.com/jar/conversing-in-vain