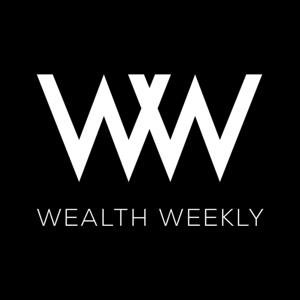 Wealth Weekly: Acquire, Multiply, & Keep Your Wealth
By Suresh May
What's Wealth Weekly: Acquire, Multiply, & Keep Your Wealth about?
The Wealth Weekly show is about having fun and creating wealth with SPEED.
The easiest and quickest way to compound your wealth is to serve more people with your business and your message.
Your host, bestselling author and investor Suresh May, along with his world class group of physically, mentally, spiritually, and financially wealthy friends will give you the mentorship and specific know-how to create profitable marketing campaigns, breakthrough revenue generating ideas, and investments that make profits.
Even if you're just starting out, the mission is to help you begin using your gifts and talents to create generational wealth out of thin air.
If you want additional mentorship and coaching, go to wealthweekly.com/ask to get your tough business questions answered by Suresh and his all-star line up of entrepreneurs and business owners so they can give you the results you need to make more profits and increase your net worth.