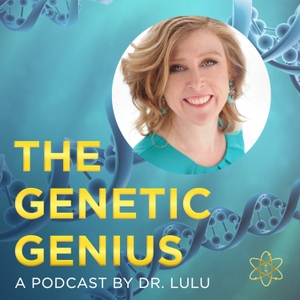 WEAVING SPIRITUALITY INTO EVERYDAY LIFE WITH JOHN BURGOS
08.05.2021 - By The Genetic Genius
On this week's episode #61 of the Genetic Genius, John Burgos of Beyond the Ordinary Show discusses how to bridge the gap between personal development and spirituality.
Here are some of the powerful topics we discussed on the show.
1. How did you get started on your spiritual path? Was there an ah ha moment or a do or die moment?
2. I see that you weave spirituality into everything you do. How does this intertwine and support your own personal & entrepreneurial development?
3. When you are in the state of flow and connecting to your soul and true self does this change your actions or your perception of what's going on around you?
4. How has embracing spirituality made the biggest impact on your life?
5. Can you describe what a spiritual guide is and how our listeners can begin to connect with their guides?
6. Can you share some insight about what your guides are sharing with you at this time?
7. We are in a time of major shift spiritually on the planet as many people are awakening to their true calling - what do you suggest for our listeners who have fear coming up around this new state of being?
8. What are your perspectives on the current masculine and feminine roles and is there a larger shift towards one or the other that is happening as we move forward as a conscious collective?
To learn more about John and how to get begin your personal journey of weaving more spirituality into your every day life, visit johnburgos.co and
www.beyondtheordinaryshow.com
Facebook: https://www.facebook.com/beyondtheordinaryshow
Instagram https://www.instagram.com/johnburgos_spiritualactivist/
To learn more about Dr. LuLu Shimek, purchase her new book, and make an appointment please visit www.doclulu.com
See omnystudio.com/listener for privacy information.