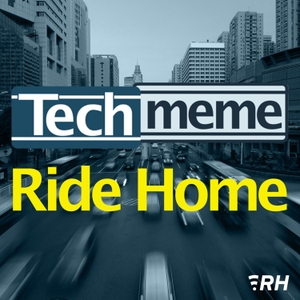 Wed. 05/26 – Amazon To Launch A Rocky Extended Universe?
05.26.2021 - By Techmeme Ride Home
Amazon buys James Bond. Is Valve working on a Nintendo Switch clone? Google's new campus in San Jose will make the Googleplex look puny. Tesla is dropping radar. The new standard for USB is beefing up power-wise. And is Microsoft moving on from Windows 10 branding?
Sponsors:Masterworks.io promocode RIDECybereason.com
Links:Amazon to buy MGM Studios for $8.45 billion (CNBC)Exclusive: Valve is making a Switch-like portable gaming PC (Ars Technica)Google's San Jose mega-campus wins city approval. Will it change Bay Area development? (San Francisco Chronicle)Tesla is already shipping cars without radar sensors (The Verge)USB-C power upgrade delivers a whopping 240W for gaming laptops and other devices (CNET)Lightrun raises $23M for its debugging and observability platform (TechCrunch)Microsoft support for Linux GUI apps on Windows 10 coming later this year (ZDNet)Microsoft unveils developer-focused Teams, Outlook, and Search updates (VentureBeat)