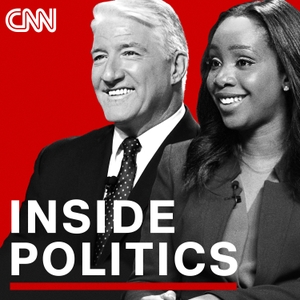 Wednesday October 9, 2019: White House Defies Democrats' Impeachment Probe
10.09.2019 - By Inside Politics
Turkey launches its promised military assault against the Kurds in northern Syria. Leading Republicans accuse President Trump of abandoning a key U.S. ally and predict it will lead to an ISIS resurgence.
Plus, House Democrats say the defiant White House refusal to cooperate will not slow their impeachment inquiry.
And, new reporting on Rudy Giuliani's role in Ukraine amid allegations the President abused his power by trying to get Ukraine's President to help him with personal political vendettas.
On today's panel: Seung Min Kim with The Washington Post, Melanie Zanona with POLITICO, Karoun Demirjian with The Washington Post, Margaret Talev with Axios, and
CNN's Michael Warren
Also on today's program: CNN's Manu Raju and Arwa Damon
To learn more about how CNN protects listener privacy, visit cnn.com/privacy