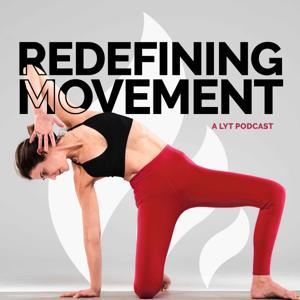 Wednesday Q&A: Teres Major Area Pain, Shoulder Blade Balance, Mom Shoulder & Cupping
05.25.2022 - By Redefining Yoga
Welcome to Wednesday Q&A;, where you ask questions and we answer them!
In this Wednesday Q&A;, we answer your questions about teres major area pain, feeling an imbalance in your shoulder blades, "mom shoulder," and our opinion on cupping.
Your questions:I have pain somewhere between teres major and the armpit. Help!I noticed a significant difference in my ability to engage the muscles around my right shoulder blade and the armpit, like delayed firing. What would you suggest to rebalance my shoulders?Can you speak about "mom shoulder?" How can I get it to feel better?Cupping: When, why, and where?
To learn more, and for the complete show notes, visit: lytyoga.com/blog/category/podcasts/
Do you have a question?DM me on Instagram: @lara.heimannEmail me at [email protected]
Sponsors:Try Athletic Greens at athleticgreens.com/lytyoga
Redefining Yoga is produced and published by Crate Media.
Hosted on Acast. See acast.com/privacy for more information.