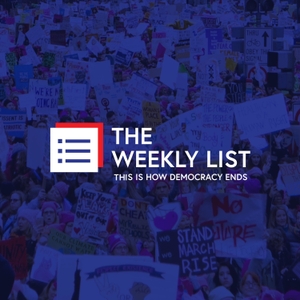 This week, unchecked by checks and balances,  Trump continued his retaliation tour, unabashedly showcasing his will to  control the Justice Department. After career prosecutors made  recommendations for sentencing for his longtime associate Roger Stone,  which were overridden by the DOJ, a mass exodus ensued, nicknamed the  'Tuesday massacre' — a nomenclature now familiar in the era of Trump.  Feeling unshackled, Trump publicly criticized prosecutors, judges, and  even jurors, seeming to openly seize the DOJ as a department under his  control, without a hint of independence.
Trump also flexed his political will by  deploying the Department of Homeland Security to impose measures on  so-called sanctuary cities, while inviting the New York governor to the  White House, after suggesting in a tweet that the state should terminate  lawsuits against him and his businesses in exchange for reopening  Global Entry to New York citizens. Trump continued to threaten his  perceived political enemies and the so-called deep state with  retribution for his grievances despite aides' attempts to calm him down.
Senators, now fully recognizing Trump had only  been further empowered by their impeachment acquittal, reigned in his  ability to strike Iran, and expressed odd surprise that this was indeed  the outcome of their lapse in holding Trump accountable. Without  consequences for his actions, the public increasingly worried about what  an unbridled Trump will do next.
Read the full list here: https://theweeklylist.org/weekly-list/week-170/