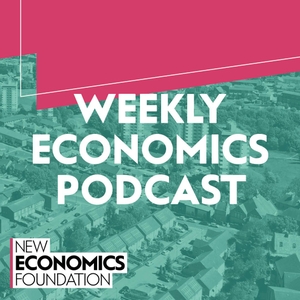 Weekly Economics Podcast
By New Economics Foundation
What's Weekly Economics Podcast about?
Kirsty Styles chats to experts from the New Economics Foundation and elsewhere about the big economic issues in the UK and beyond. New episodes on Mondays.
Produced by James Shield. Programme editor for NEF: Huw Jordan.
Brought to you by the New Economics Foundation – the independent think tank and charity campaigning for a fairer, sustainable economy.