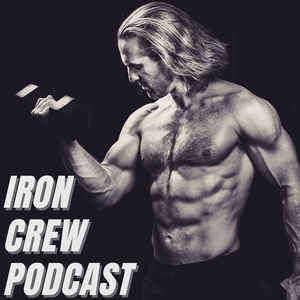 Weightlifting for Distance Runners, How to Improve Sleep Quality, Staying Fit Past 40, & Is Barefoot Training Healthy?
09.30.2020 - By Iron Crew Podcast
Danny goes deep into the world of distance running, pulling knowledge from personal experience and training clients. He discuses how to weight train to improve running performance, why running technique matters for injury prevention, and whether or not ultra marathon runners experience heart function side effects.
Danny also discusses how to sleep better at night by focusing on the quality of your life, how to stay fit past 40, and if training barefoot is a good idea.