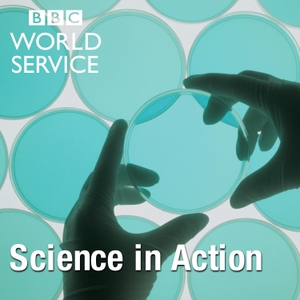 A paper in the BMJ shows that deaths from Covid 9 are being massively overlooked in Zambia. The new data come from post-mortem tests at the University Hospital mortuary in Lusaka, showing that at least 1 in 6 deaths there are due to the coronavirus; many of the victims had also been suffering from tuberculosis. Chris Gill of Boston University's Department of Global Health, and Lawrence Mwananyanda, chief scientific officer of Right to Care, Zambia, discuss their findings with Roland Pease.
New variants of concern continue to be reported, such as the one labelled B 1 1 7 in the UK, or B 1 351 identified in South Africa. Geneticist Emma Hodcroft, of the University of Bern, talks about seven variants that have been found in the US. Although all these variants are evolving from different starting points, certain individual mutations keep recurring – which suggests they have specific advantages for the virus.
Her co-author Jeremy Kamil, of Louisiana State University Health Sciences Center in Shreveport, explains how he can watch the viruses replicating inside cells.
Much of the United States, as far south as Texas, and Eurasia, has been gripped by an extraordinary blast of Arctic weather. Roland hears from climatalogist Jennifer Francis, of the Woodwell Climate Research Center, about the Arctic's role in this weird weather.
Life, in the form of sponges, has been discovered hundreds of metres under the thick ice surrounding Antarctica, where it's dark, subzero and barren. The British Antarctic Survey's Huw Griffiths reveals how it was spotted unexpectedly in pictures colleagues took with a sub-glacial camera.
(Image: A man walks to his friend's home in a neighborhood without electricity as snow covers the BlackHawk neighborhood in Pflugerville, Texas, U.S. Credit: Reuters)

Presenter: Roland Pease
Producer: Deborah Cohen