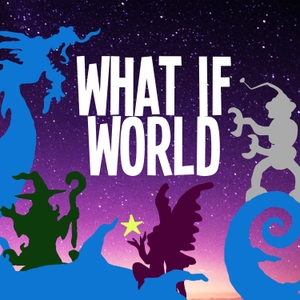 Many listeners have asked how Fred first became a maybe-zombie dog in the first place. This Halloween special from 2017 will answer all your questions.
Lessons include: some problems are too big to solve alone; being patient is always rewarded… eventually ;)
Check out the brand new book, Monstrous: The Lore, Gore, and Science behind Your Favorite Monsters, by Carlyn Beccia. Recommended for kids ages 9-14. Grownups with younger kids should read along with them, as some of the history behind our monster myths can be very surprising!
Subscribe to What If World wherever you listen: link.chtbl.com/whatifworld. Share questions via Twitter @whatifworldpod, Facebook @whatifworldpodcast, Instagram @whatifworldpodcast, or email [email protected]
What If World is made by Eric O'Keeffe with help from Karen Marshall O'Keeffe. Our theme song is by Craig Martinson and our podcast art is by Jason O'Keefe. Additional songs and sound effects from audioblocks.com.
---
This episode is sponsored by
· Anchor: The easiest way to make a podcast. https://anchor.fm/app