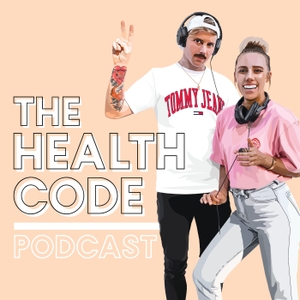 What Is The Health Code!? Health, Fitness & How To Get Back On Track!
04.01.2018 - By The Health Code
Let's kick things off by discussing WHAT IS The Health Code! Episode one dives straight into what to expect from this podcast, including their secret 'code book' collection! Sarah and Kurt open up about their lives, backgrounds and history with health and fitness, while letting us in on their epic project comeback. Couple banter, back on tracks tips and some sneaky life stories, it's time to jump in to the very first The Health Code episode!