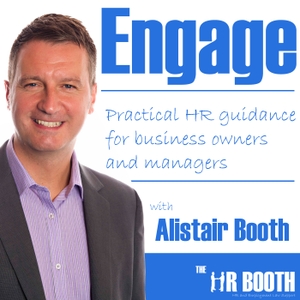 In episode 14 of Engage, Alistair shares the details of the new national living wage that was announced by George Osborne at last week's budget, which comes into effect in April 2016.
The new wage will be paid to workers aged 25 and above. Initially, it will be set at £7.20 an hour, with a target of it reaching more than £9 an hour by 2020. Part-time and full-time workers also qualify for this.
As you may know, the current national minimum wage is due to rise to £6.70 in October this year and many SME businesses had already forecast for this but hadn't any indication about this further increase.
The new living wage in April is expected to give a pay rise to six million workers but is expected to cost 60,000 jobs and reduce hours worked by four million a week, according to the Office for Budget Responsibility.
Alistair shares some of the benefits of paying the current living wage (£7.85 per hour) which is not legally enforceable, and this is which is promoted by the Living Wage Foundation.
The HR Booth are looking to ensure clients have the right staffing levels, and have people scheduled to work at the right time. It's an opportunity when forecasting to look at your flexibility and shifts, ensuring you can perhaps get more productivity to offset the increase.
If you're doing anything different, then please get in touch to share your feedback.
For further information on this podcast, you can contract Alistair directly via email – [email protected], or via the website www.thehrbooth.co.uk

Disclaimer: You must not rely on the information in this podcast as an alternative to Human Resource Management advice from an appropriately qualified professional. If you have any specific questions about any Human Resource Management matter you should consult an appropriately qualified professional.
You should never delay seeking Human Resource Management advice, disregard Human Resource Management advice, or commence or discontinue any Human Resource Management action because of information in this podcast.
Please contact The HR Booth directly for specific advice and guidance.