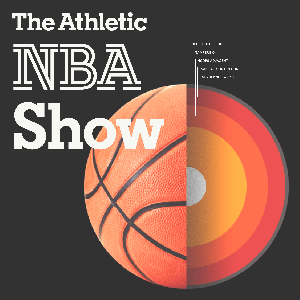 What the Buck? Hired/Fired, Playoff P Back! + Simmons Syndrome + Bron the Mortal
06.10.2021 - By The Athletic NBA Show
In this week's Point of Contention Ethan Strauss and Marcus Thompson debate! Hosted by Zach Harper.
Take 1: Now looking at Round 2, the Nets and Bucks series has been all KD and Kyrie, with James Harden going down early in Game 1 with a hamstring injury. Giannis is getting destroyed and to boot, the NBA put the whammy on the Nets' countdown clock mocking Giannis' dragged-out free-throw routine! No Fun!
Take 2: To Stotts or not to Stotts?
Take 3: George was heckled by fans with chants of "Playoff P and Overrated." Jade play the tape!
Take 4: The Ben Simmons Syndrome
Take 5: LeBron went to Instagram to post a video from the movie Gladiator!
Learn more about your ad choices. Visit megaphone.fm/adchoices