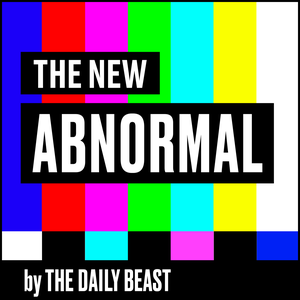 What does Joe Manchin want? That's what Molly Jong-Fast, co-host of The New Abnormal, wants to know—along with "what the fuck is wrong" with him. Because of the West Virginia senator, Democrats can't say they have the majority in the Senate. "Unfortunately, that's the way they have to look at it," she says. "It's totally screwy. We are in this weird conundrum of our own Democratic making. End the filibuster to push through top Democratic legislative priorities? Forget about it, because Manchin doesn't want to do it. The Daily Beast's congressional reporter, Sam Brodey, joins the podcast's latest episode to offer insight on what makes the senator tick—and what might possibly move him on the all-important filibuster. Also on the show, comedian Andy Levy laments the passing of Donald Trump's blog and says the former commander in chief was undone by the "media he hates so much," with reporters tweeting about his posts and thereby robbing him of vital traffic. Later in the episode, writer Sasha Issenberg talks about how same-sex marriage was "the dominant culture war issue for a long period of time. And now I think we look back at it as the most significant civil rights breakthrough of this millennium."
If you haven't heard, every single week The New Abnormal does a special bonus episode for Beast Inside, the Daily Beast's membership program. where Sometimes we interview Senators like Cory Booker or the folks who explain our world in media like Jim Acosta or Soledad O'Brien. Sometimes we just have fun and talk to our favorite comedians and actors like Busy Phillips or Billy Eichner and sometimes its just discussing the fuckery. You can get all of our episodes in your favorite podcast app of choice by becoming a Beast Inside member where you'll support The Beast's fearless journalism. Plus! You'll also get full access to podcasts and articles. To become a member head to newabnormal.thedailybeast.com
 See acast.com/privacy for privacy and opt-out information.