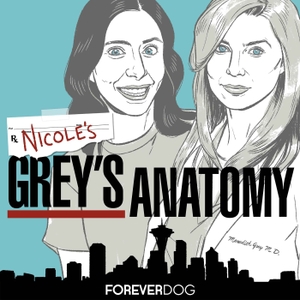 This week on Nicoles Greys Anatomy, Branson Reese sits down with Nicole to discuss George OMalley. Topics include Bransons Greys journey, Georges relationship with his family, the Nazi surgery, and so much more. Plus Branson gives us an INSANE Shonda-logue to finish off the ep!
---
PLEASE SUBSCRIBE/RATE US on Apple Podcasts, Google Play, Stitcher, or wherever you get your podcasts.
NICOLE'S GREY'S ANATOMY is a Forever Dog Podcast.
https://foreverdogproductions.com/fdpn/podcasts/nicoles-greys-anatomy/