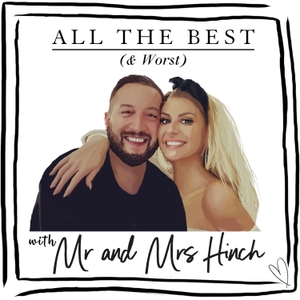 Have you ever set the house on fire? Or dislocated your Mum's knee? Sophie has!
In this ep, you're going to hear just what Sophie was like as a child Was she loud? Shy? Clumsy? Neat? And what about Jamie?
You'll hear all the childhood stories you've never heard before as they both reveal the secrets they've kept all these years!
And Sophie and Jamie let you know what they think about their parents and the kind of parents they hope they have become for Ronnie and bump no.2!
You'll hear the real story, told by Jamie and Sophie, exclusively on All The Best (& Worst) with Mr. and Mrs. Hinch.
Thank you to our sponsor, Peanut. Peanut is an app connecting women throughout all stages of motherhood. Whether you're a mother, pregnant, or trying to conceive, the app provides access to a community who are there to listen, share information and offer valuable advice. To download the app for free, head to peanut.app.link/hinch
You can get in touch with with sophie and jamie on instagram:
@mrshinchhome
@mrhinchhome