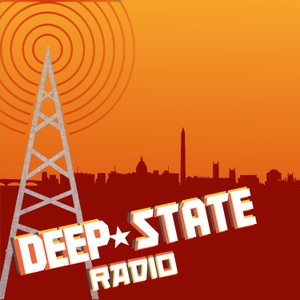 What Will Be the First Line of Donald Trump's Obituary?
01.14.2021 - By Deep State Radio
Will it read "Donald Trump, only president in history to be impeached twice..." or "Donald Trump who presided over the end of American democracy and became it's first king..." or perhaps, "Donald Trump, former president and father of current President Ivanka Trump..?" This question and others about the impact of this week's impeachment vote were put to noted historian Heather Cox Richardson, political expert Norm Ornstein and the Financial Times' Edward Luce in this special episode of Deep State Radio. Join us. Support this show http://supporter.acast.com/deepstateradio. See acast.com/privacy for privacy and opt-out information.