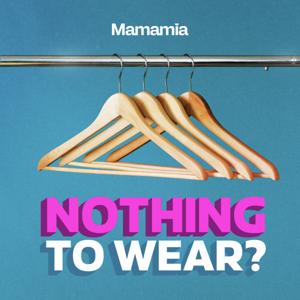 Weddings look a little different in 2022, and we want to help you look (and feel!) your absolute best.
This week, Deni and Tam break down all the wedding trends you want to know about and what the heck "timeless" is supposed to mean.
So whether you're a guest or a bride, we've got recommendations and styling tips for you. Plus! Bonus suggestions from our fashion collective and podcast friends including Nikki from Styling You and April AKA The Bodzilla.
We've even thrown in bonus non-wedding related boujie and budget recommendations.
The list of clothes and accessories mentioned in this episode is below:
Collective/guest recommendations
Ngali 
Maara Collective
Sheike
Moonlight Bird (Birdsnest)
Montique
Leina + Fleur
White Label Noba
Zimmerman
Carla Zampatti
Glam Corner (rental)
The Iconic
Fayt The Label 
Deni and Tam's recommendations
Asos Bridal 
Rebecca Vallance 
Wolf And Badger
Bec + Bridge
Shona Joy 
Alice McCall
Christopher Esber
Rachel Gilbert
BOUJIE
Deni: Emma Hawkins Linen Trench Coat
Tam: Casetify case
BUDGET
Deni: Kmart turtle neck tshirt
Tam: Lorna Jane Relay Eco Sports Bra
 
FOLLOW US
Check out everything we talked about today on the Mamamia Style Instagram
We have a Facebook group! Check out What Are You Wearing
CREDITS
This podcast is produced by Rose Kerr
Mamamia's Head of Podcasts is Elissa Ratliff
GET IN TOUCH:
Got a fashion question you want answered?
Email us at [email protected]
or call the podphone on 02 8999 9386
Listen to more Mamamia podcasts here.
Mamamia acknowledges the Traditional Owners of the Land we have recorded this podcast on, the Gadigal people of the Eora Nation. We pay our respects to their Elders past and present and extend that respect to all Aboriginal and Torres Strait Islander cultures.
Just by reading our articles or listening to our podcasts, you're helping to fund girls in schools in some of the most disadvantaged countries in the world - through our partnership with Room to Read. We're currently funding 300 girls in school every day and our aim is to get to 1,000. Find out more about Mamamia here.  Become a Mamamia subscriber: https://www.mamamia.com.au/subscribe See omnystudio.com/listener for privacy information.