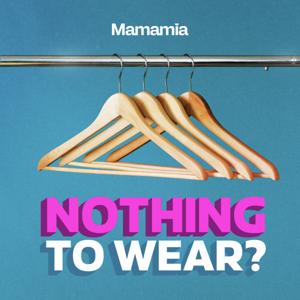 How do I wear blazers without looking like the hulk??
This week, while Tam is on her honeymoon, Deni talks us through how to balance a bulky blazer so you still have shape.
Plus, Deni is joined by their boyfriend, Archie! Together, they share their favourite fashion memories, and how their styles have evolved through their relationship. Archie also gives us the goss on what it's like having Deni style them!
We've also got boujie, budget and sustainable recommendations, including a bag literally made of rubbish!
THE END BITS
Subscribe to Mamamia
RECOMMENDATIONS:
BOUJIE
Deni: Amina Muaddi shoes
BUDGET
Deni: MNG set
Archie: Clothing The Gaps
SUSTAINABLE
Archie: Into Carry Bags
FOLLOW US
Check out everything we talked about today on the Mamamia Style Instagram
We have a Facebook group! Check out What Are You Wearing
GET IN TOUCH:
Feedback? We're listening! Call the pod phone on 02 8999 9386 or email us at [email protected]
CREDITS:
Host: Deni Todorovic 
With thanks to: Archie 
Producer: Rose Kerr
Audio Producer: Leah Porges
Mamamia acknowledges the Traditional Owners of the Land we have recorded this podcast on, the Gadigal people of the Eora Nation. We pay our respects to their Elders past and present, and extend that respect to all Aboriginal and Torres Strait Islander cultures.
Just by reading our articles or listening to our podcasts, you're helping to fund girls in schools in some of the most disadvantaged countries in the world - through our partnership with Room to Read. We're currently funding 300 girls in school every day and our aim is to get to 1,000. Find out more about Mamamia at mamamia.com.au Become a Mamamia subscriber: https://www.mamamia.com.au/subscribe See omnystudio.com/listener for privacy information.