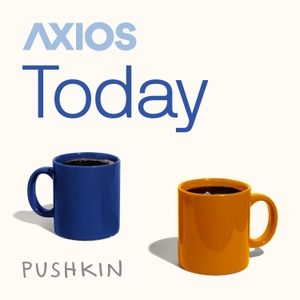 What's ahead for unvaccinated workers
09.29.2021 - By Axios Today
Yesterday, 175 healthcare workers at a North Carolina hospital system were fired because they wouldn't get the COVID vaccine. It's one of the biggest mass firings because of vaccine mandates to date, in the U.S. But this is not just an issue playing out in healthcare. More and more companies are adding vaccine requirements to their job postings -- across industries.
Plus, restaurant staff speak out about abuse they're facing.
And, the billions invested into anti-aging research.
Guests: Axios' Erica Pandey and Bryan Walsh; Axios Today listeners
Credits: Axios Today is produced in partnership with Pushkin Industries. The team includes Niala Boodhoo, Sara Kehaulani Goo, Dan Bobkoff, Alexandra Botti, Nuria Marquez Martinez, Sabeena Singhani, Alex Sugiura, and Michael Hanf. Music is composed by Evan Viola. You can reach us at [email protected] You can text questions, comments and story ideas to Niala as a text or voice memo to 202-918-4893.
Learn more about your ad choices. Visit megaphone.fm/adchoices