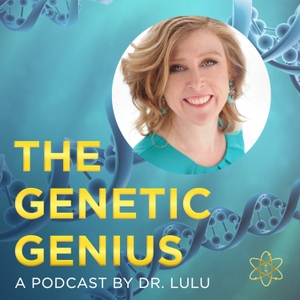 Welcome to The Genetic Genius Podcast! This is episode #000.
Meet me, your host, Dr. LuLu Shimek.
This premier episode is all about me. You'll discover my adventures in life, my passions, the ups and downs, the tears, the laughter and my personal story.
Discover how I became interested in natural medicine, nature, plants, vibrational medicine, DNA and more.
Learn what the Genetic Genius podcast is all about, future guests and my inspiration for many episodes to come. Why this podcast will inspire you to live the healthiest, happiest life possible because you and your cells deserve it!
Thanks for joining me on this Genetic Journey to discover how to shift YOUR DNA.
In health and light,
Dr. LuLu Shimek
See omnystudio.com/listener for privacy information.