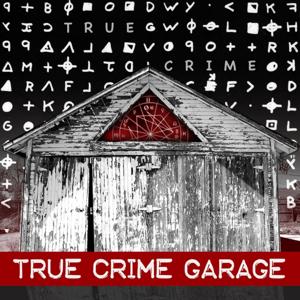 When a Killer Calls /// Part 3 /// 555
Part 3 of 3
www.TrueCrimeGarage.com
This week we have a real treat for all of our Garage friends. A three part series featuring an in depth case review by the True Crime Garage guys that includes rare audio from the killer. In Part 3 Nic is joined in the Garage by best selling author and Legendary F.B.I. Profiler John Douglas. Join us for a fascinating conversation about the case of Shari Faye Smith and Debra May Helmick, F.B.I strategies, Serial Killers and the sadistic criminal mind. Gather 'round, grab a chair, grab a beer and join us for this special three part series.
Recommended Reading: When a Killer Calls; A Hunting Story of Murder, Criminal Profiling, and Justice in a Small Town
This is the latest book from Legendary F.B.I. Profiler John Douglas and Mark Olshaker, the best selling authors of Mindhunter.
Our show - True Crime Garage "Off the Record" is available only on Stitcher Premium. For a FREE month of listening go to http://stitcherpremium.com/truecrimegarage and use promo code GARAGE