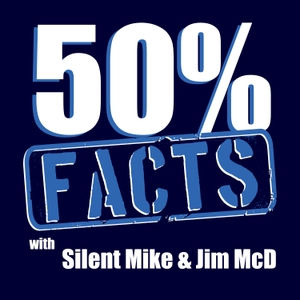 When does a keto diet actually make sense? w/Jason Phillips
06.26.2019 - By 50% Facts
Keto diets have been the new hotness for a while, but do they actually make sense for most people? Is it a better diet for athletes, couch potatoes…or both? Do people even understand what keto is?
We also touch on some conspiracy theories: Are the arguments for keto largely cherry pickede? Was keto's popularity driven by a marketing angle?
Jason Phillips joined us to unpack this fat-laden diet choice. Jason is the founder of iN³ Nutrition and the Nutritional Consulting Institute.