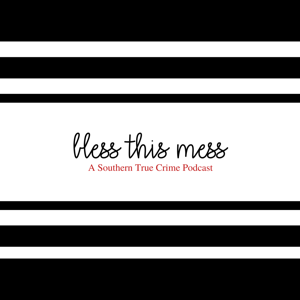 In 2001, Dr. Robert Schwartz is a world renowned scientist working with DNA sequencing.  He is still recovering from the death of his wife Joan and living alone in his home in Mount Gilead, Virginia. One December evening, a man comes to his secluded home and stabs him over 40 times with a 27 inch sword and leaves an 'X' carved into the back of his neck. Police begin to wonder, is this is an occult ritual killing? Or could there be something else beyond the surface? Join us while we discuss the strange case of Clara Jane Schwartz and how LARPing (Live Action Role Play) turned deadly.
Music courtesy of Blanche, find their music on iTunes!
Support us on Patreon here.
Contact us at [email protected]
Follow us on Twitter here.
Like us on Facebook here. 
Follow on Instagram at blessthismesspodcast
Rate, review, and subscribe on iTunes!