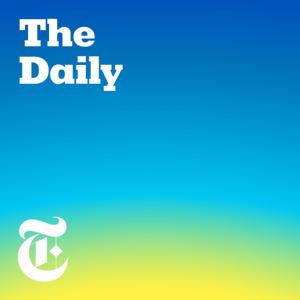 When Texas Went After Transgender Care, Part 2
04.21.2022 - By The Daily
In Texas, a heated political battle is taking place over care provided to young transgender people, with Gov. Greg Abbott taking a leading role.
The story of this confrontation began, improbably, with the contentious divorce of a suburban couple from Dallas, and a nasty custody battle over their daughter.
We look at how a domestic dispute precipitated one of the fiercest political clashes in the country, and return to yesterday's story about a trans teenager, Grayson, and his mother to explore the impact of this clash.
Guests: J. David Goodman, The New York Times's Houston bureau chief, covering Texas; and Azeen Ghorayshi, a reporter covering the intersection between sex, gender and science for The Times.