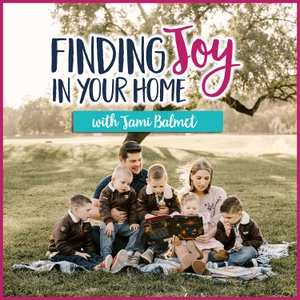 Welcome to episode #1 of our brand new 12 week series: Finding Joy in Your Home. We are kicking off this super practical series by laying the groundwork for everything we will talk about: what do you do when you struggle to find joy? Where do we turn? Listen in! 
Listen to the Podcast:
Don't forget to subscribe to the podcast in iTunes.
Right click here and save-as to download this episode to your computer.
Links & Resources: 
Register for our 2019 Homemaking Ministries Online Conference here
Follow me over on Instagram: Instagram.com/jamibalmet
Podcast episode: The simple key to finding more joy in your life
Podcast episode: Finding joy in all aspects of my life
Podcast episode: My simple Bible reading plan for deeper study
Book recommendation: Trusting God by Jerry Bridges
One of my favorite biography series: A Long Line of Godly Men Series