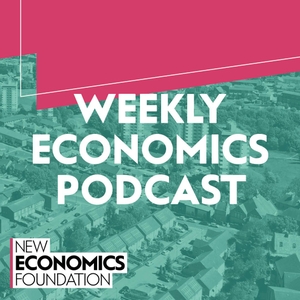 This week a controversial deportation flight took off for Jamaica. Legal challenges meant that only a tenth of the 90 people due to be deported were on the plane. The planned deportation included people whose lawyers said they had a right to stay in the UK under the Windrush rules, or who had arrived in the UK as children.
Critics say that our immigration system is unnecessarily cruel. But what is its origin story? How has it changed over time? And what does it have to do with Britain's colonial history?
In this final episode of the series, Ayeisha is joined by Ian Sanjay Patel, LSE fellow in human rights and author of We're Here Because You Were There: Immigration and the End of Empire.
You can grab a copy of Ian's book here: https://www.versobooks.com/books/3700-we-re-here-because-you-were-there
-----
Music by Blue Dots Session and Podington Bear, used under Creative Commons licence.
Researched by Margaret Welsh. Produced by Becky Malone.
Enjoying the show? Tweet us your comments and questions @NEF!
The Weekly Economics Podcast is brought to you by the New Economics Foundation. Find out more at www.neweconomics.org