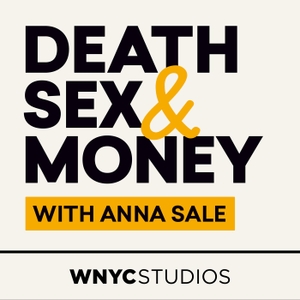 I talk with my friend and colleague Noel King about getting comfortable with uncomfortable conversations in my personal life, and why she thinks my brain is a "little bit different."
Are you new to our show? Welcome! Make sure you subscribe in your podcast player, and check out our Starter Kit. It's filled with our favorite episodes and with information about how to join our community. 
Hear more from Noel King on Death, Sex & Money, in the episode she reported about reparations to Chicago police torture victims, and in our conversation together about workplace harassment, including at WNYC. 
We're still collecting your stories about the hardest conversations you've ever had. Send us a a voice memo or an email: [email protected] 
Follow us on Instagram, Twitter and Facebook. Support our work at deathsexmoney.org/donate. And sign up for our newsletter and we'll keep you up to date about what's happening behind the scenes at Death, Sex & Money. Subscribe today.