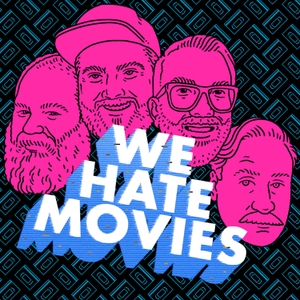 WHM Mail Bag: The 2020 Holiday Extravaganza
12.23.2020 - By We Hate Movies
On the final Mail Bag of the year, it's the annual Holiday Extravaganza! On this episode the guys answer questions from the audience; drink some beers; tell some ridiculous stories (some based around backyard wrestling); and read letters about ghost sex, a movie-going divorced dad, Rudy Giuliani being a filthy pig at the movies, and much more!
If you have questions for the gang or want your weird/wild story read on the air, write into the mail bag: [email protected]!
Unlock Exclusive Content!: http://www.patreon.com/wehatemovies
See omnystudio.com/listener for privacy information.