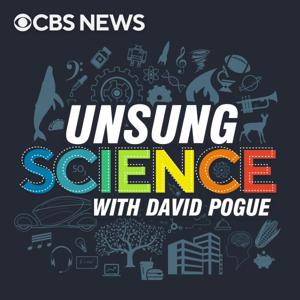 Who Makes the Fake Languages for Hollywood?
11.19.2021 - By Unsung Science
The first time you heard "Star Trek" characters speak Klingon, or the "Game of Thrones" characters speaking Dothraki and High Valyrian, you might have assumed that the actors were just speaking a few words of gibberish, created by some screenwriter to sound authentic. But these are complete languages, with vocabulary, syntax, grammar, and even made-up histories. There's only one person on the planet whose full-time job is creating them—and these days, he's swamped with requests. No doubt about it: Conlangs (constructed languages) are the new special effect. Me nem nesa!
Guests: David Peterson, author/linguist/full-time language maker. Mark Okrand, author/linguist/creator of Klingon. Angela Carpenter, linguistics professor at Wellesley College.
See Privacy Policy at https://art19.com/privacy and California Privacy Notice at https://art19.com/privacy#do-not-sell-my-info.