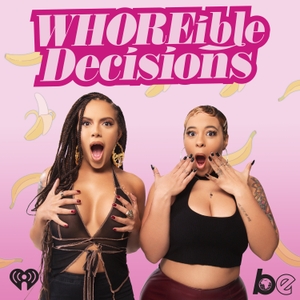 WHOREible decisions
By The Black Effect and iHeartRadio
What's WHOREible decisions about?
"WHOREible decisions has quietly become one of the hottest.... raciest, rawest podcasts on the internet" -VICE.com
"What it's like to suck a d**k from the back. How it feels to have two c**ks in your p***y. The pros and cons of "paying for penis." These are some of the more tepid topics that were touched on the first time I tuned into the Whoreible Decisions podcast." Wilbert Cooper - VICE
Tune in for a new episode every Monday, hosts Mandii B & WeezyWTF sit down and discuss with an array of guests such as: Couples, Doctors, Pornstars, Doms, Subs, Activists, Celebs, and more about their sex lives and craziest kinks!!!
Brought to you by the Loudspeakers Network