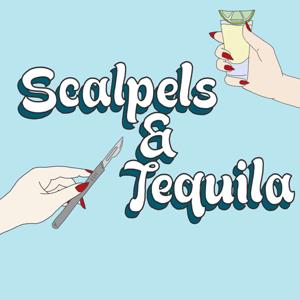 The Season Finale of the very first Season of Greys Anatomy!
This episode is full of secrets - from STI's to secret surgeries, marriage to toxic masculinity its all on display. We meet some interesting mascots, discuss the intricacies of prophylactics and how excited we are for Season 2!
Stay tuned in for a special announcement about what we are working on for the new year. We have some very exciting episodes coming up!
Thank you for coming along with us for our first Season!
Contact us at 
Email - [email protected]
Instagam - @scalpelsandtequilapodcast
@missthayes and @ms_ayla_azure
Tamzen and  Ayla 
x
Hosted by Tamzen Hayes and Ayla Azure
Greys Anatomy Credits
Created by Shona Rhimes
Starring 
Ellen Pompeo - Meredith Grey
Patrick Dempsy - Derek ( McDreamy) Shepard
Sandra Oh - Christina Yang
T. R. Knight - George O'Malley
Justin Chambers - Alex Karev
Katherine Heigl - Izzie Stevens
Chandra Wilson - Miranda Bailey
James Pickens Jr - Richard Webber
Iziah Washington - Preston Burke
Addison Shepard - Kate Walsh