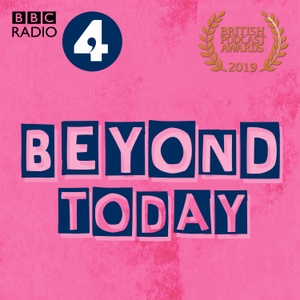 Why are more young women killing themselves?
02.11.2020 - By Beyond Today
Callie Lewis was just 24 years old when she took her own life. Callie had been diagnosed with Asperger's syndrome at a young age and had always struggled with chronic depression and suicidal thoughts, but at the end of her life she fell through the cracks of an overstretched mental health system. She sought solace online and ended up on a suicide forum where she was given detailed advice on how to kill herself. Callie's death comes at a time when many people are struggling to connect with the services they need, and the news that growing numbers of young women are taking their own lives.
In this episode we speak to Ellie Flynn, a reporter for the BBC's Panorama programme who's spent the last 16 months getting to know Ellie's family and friends and trying to unpick what happened in the run up to her death. We also hear from Caroline Herroe, the CEO of a suicide prevention project in Nottingham.
If you have been affected by the issues raised in this episode, help and support can be found on the BBC Action Line website.
https://www.bbc.co.uk/programmes/articles/4WLs5NlwrySXJR2n8Snszdg/emotional-distress-information-and-support

The NHS told us: "Community mental health services for adults are expanding and improving through the NHS Long Term Plan, which is investing almost £1 billion more each year in these services, and is increasing the number of staff working in community-based mental health teams by over 10,000 over the next four years."
Presenter: Matthew Price
Producer: Katie Gunning
Mixed by Emma Crowe
Editor: Philly Beaumont