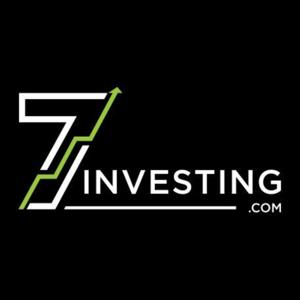 Have you ever had a tough time explaining investing to friends and family members who are unfamiliar with the stock market and its inner workings? Or maybe you still don't understand many terms thrown around by talking heads on CNBC or even 7investing's member calls?
If you answered yes to any of those questions, Brian Feroldi's new book, Why Does the Stock Market Go Up?, might be for you. In this episode, Feroldi sits down with 7investing Lead Advisor Matthew Cochrane to discuss the lessons Feroldi covers in his book.
Feroldi says that he devoured every investment book he could his hands on when he began investing, but some basic questions, such as "Why does the stock market go up?" went unanswered. So he set out to write a book that contained all the answers to his questions over the years about investing, which he had to figure out for himself.
Feroldi emphasizes that the stock market is vital to average Americans, not just investing geeks. More than 100 million Americans invest through pension plans, 401(K)s, and IRAs. He says:
"The stock market is the greatest wealth creation machine of all time. Period. End of story. The stock market literally enables ordinary people, with ordinary incomes, in one generation to build extraordinary wealth for themselves."
Feroldi and Cochrane also discuss how stock prices can mislead new investors, as they'll often consider stocks such as Amazon.com (NASDAQ:AMZN) expensive and penny stocks as cheap.
Another thing Feroldi says that can trip up new investors is a misaligned time frame. Saying you're a long-term investor in bull markets is different from acting as a long-term investor during market crashes. Feroldi then explains why the market has always recovered from crashes and bear markets.
Finally, Feroldi ends the discussion by talking about Roku (NASDAQ:ROKU), a new stock that he's interested in after its precipitous fall the past year.
Welcome to 7investing. We are here to empower you to invest in your future! We publish our 7 best ideas in the stock market to our subscribers for just $49 per month or $399 per year.
Start your journey toward's financial independence: https://www.7investing.com/subscribe
Stop by our website to level-up your investing education: https://www.7investing.com
Join the 7investing Community Forum: https://discord.gg/6YvazDf9sw
Follow us:
► https://www.facebook.com/7investing
► https://twitter.com/7investing
► https://instagram.com/7investing
---
Send in a voice message: https://anchor.fm/7investing/message