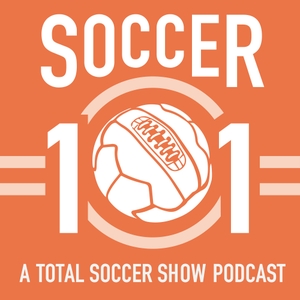 #7 Why is Pele so famous?
07.21.2019 - By Soccer 101
We take a look at Pele's soccer career. Not in a "born in October 1940" kind of way (though he was) but more discussing the moves, the moments, and the attributes that made him such a global soccer icon. Soccer 101 is sponsored by Postmates. Download the iOS or Android app for free and then use code SOCCER for 100 USD of free delivery credit in your first seven days Here's the iTunes (now known as Apple Podcasts) link to Soccer 101: https://podcasts.apple.com/us/podcast/soccer-101/id1473757537 Please subscribe and share it with people! The Soccer 101 theme (and lots of other excellent music) can be found here: https://aerialist.bandcamp.com Our into/outro song is "Computia" off the "Cardio" album. Give it a listen!