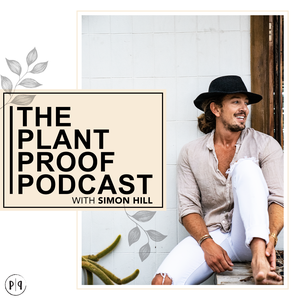 In Episode 82 I return from a small break and record the first 'solo' episode of the Plant Proof Podcast. Yes, that's right, the first episode without a guest. Just you and me.
In this episode I cover:
• Why I took a short break from the podcast
• The first iteration of a new direction for the show
• My time in Bali
• Sydney's newest plant based restaurant Eden Bondi
• The recent media headlines about vegans needing to be careful about choline deficiency and headlines about vegetarians and stroke risk. For both of these I walk through what was reported and what the science actually says.
This slightly new format which is something I intend to do between every guest episode going forward.
Full blog I wrote on Choline with references can be read here: Should vegans be worried about Choline deficiency and brain health?
If you are enjoying the show it would be greatly appreciated if you could leave a quick review on the Apple Podcast app.
Happy listening friends.
Simon
•