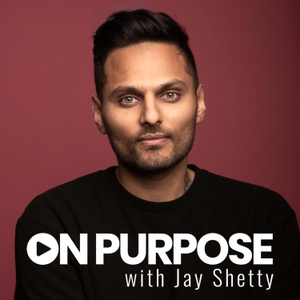 Why You Need to Take a Break and 6 Ways to Make More Time For Rest Every Day, Week, Month and Year
06.11.2021 - By On Purpose with Jay Shetty
Burnout. When you reach the point where you're physically, emotionally, and mentally exhausted due to prolonged and excessive stress at work, you get burned out. You start to malfunction in your daily life, work less and become unproductive.
No one wants to go through such lengths of exhaustion. No one wants to drain themselves. Nobody would willingly burn themselves out. We all want a productive and stress-free work life so we remain our best selves when we are finally out from work.  
In this episode of On Purpose, Jay Shetty discusses why taking breaks daily, weekly, monthly, quarterly, and yearly is crucial to rejuvenating our body and rewiring our minds.
Key Takeaways:
01:04 Are you feeling tired but you don't even know why?
02:45 That feeling of guilt when you take a break
05:29 The habits that strengthen or weaken you
08:06 Take a break, take a breath: take a 5-min break every hour
10:09 Step #1: Hydrate
10:29 Step #2: Walk to get water
10:59 Step #3: Watch something in the distance
13:38 Every four hours, take a 15-minute break
16:20 Middle of the day, take a 30-minute lunch
19:03 Take a full rest weekend every 30 days
22:00 Take a 3-day break every quarter
23:13 Once a year, take a week off
Like this show? Please leave us a review here - even one sentence helps! Post a screenshot of you listening on Instagram & tag us so we can thank you personally!
Achieve success in every area of your life with Jay Shetty's Genius Community. Join over 10,000 members taking their holistic well-being to the next level today, at https://shetty.cc/OnPurposeGenius
See omnystudio.com/listener for privacy information.