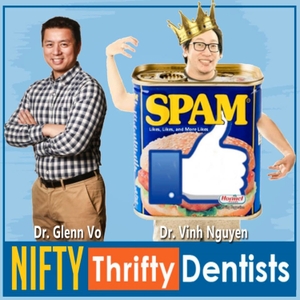 NOTES
What is PreVu Dental? It is a simple yet powerful graphic editing tool that allows you to create and compare virtual smile makeovers for your patient.
No graphic design experience or other special training is required. This software was made to be simple and easy to use from the beginning to the end! Anyone on your staff can use this software and create a "wow" smile makeover in about 90 seconds!
Most people are emotional buyers and being able to see a dramatic change in THEIR OWN smile right in front of their eyes is an incredible sales tool. PreVu allows you to create a comparative photo within minutes and patients can see the difference right away!
This works with a VIRTUAL consultation also!
Pricing:
-Starts from $99/month for the Consult Pro plan (10 simulations/month) to the Premium Plan at  $199/month (unlimited simulations)
-Pay for the annual plan and get FREE training AND save 20% over paying monthly!
-Want a better deal? See below for the sizzling Nifty Thrifty deal!
NIFTY DEAL
Pre-pay for 3 months of the PreVu premium plan and get 50% off training! You will also be upgraded to the Premium Plus plan for those 3 months.Buy the Premium or Premium Plus annual plan and save 20% off, get training for free, AND get an additional month for free!
These NIFTY deals are NOT available on the website. Use the special links below to get the Nifty Deal!
LINKS:
Have more questions for Joanne? Schedule a 30-minute meeting with Joanne: http://bit.ly/prevujoanne
Ready to sign up? Schedule a Nifty Deal Onboarding session: http://bit.ly/niftydealonboarding
CONTACTS
PreVu Customer Service: 855-773-8848
Email: [email protected]