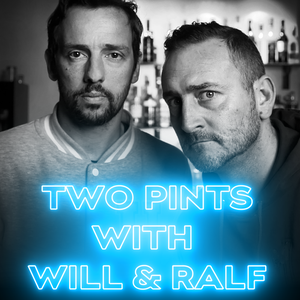 We're back again, but this time it's 0830 Saturday morning, Ralf's first day off in 2 weeks and he's tired after a long week of shooting!
We're joined by the brothers who are behind Geeky Blinders, the legends who sorted the Jordan's for the prize winners, they tell their inspiring story about how they started their company, and Will rants, about football, fashion and generally shows himself up for being what he is...... old a
Share your feedback with us on socials, make sure you @ us, we love to hear what you think of the podcast. Video is live on The Viral Group Facebook page on Saturday 8th August at 830pm.
Hope you enjoy it!
Will & Ralf.
 See acast.com/privacy for privacy and opt-out information.