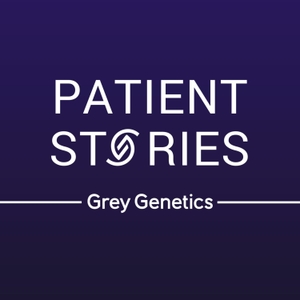 When Abigail Patenaude was 16 years old, routine blood work showing elevated LFTs (liver function tests) led to a diagnosis of Wilson Disease, an autosomal recessive condition which is more often diagnosed much later in life (if at all) after hepatic or neurological symptoms caused by an accumulation of copper in the body. Abigail discusses why an early diagnosis of Wilson Disease was so lucky and how her experience with genetic counseling as a patient led her to pursue a career in genetic counseling. At the time that we recorded this interview, Abigail was nearing graduation from Sarah Lawrence College with a Masters in Human Genetics. What has surprised her the most in her training? That things are rarely straightforward in genetic counseling!
Links and Resources
Wilson Disease Association
Connect with the Wilson Disease Association on Social Media:
Wilson Disease Association on Twitter: @wilsondisease
Wilson Disease Association on Facebook
Do you also have Wilson Disease? Send Abigail an email!
Check out other Patient Stories podcast episodes.
Read other Patient Stories on the Grey Genetics Patient Stories Page
Do you want to support Patient Stories?
You can now make a donation online!
Want to support Patient Stories in a non-monetary way? Leave us a review on iTunes, or share your favorite episodes on Social Media.
Patient Stories on Twitter: @GreyGeneticsPod
Patient Stories on Instagram: @patientstoriespodcast
Are you looking for genetic counseling?
Patient Stories is sponsored by Grey Genetics, an independent telehealth genetic counseling and consulting company. Book an appointment with a genetic counselor specialized in your area of concern. Choose from our growing Network of Genetic Counselors. All genetic counseling appointments take place over secure, HIPAA-compliant video-conferencing or by phone.