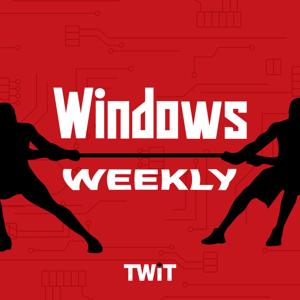 Windows Weekly (Audio)
By TWiT
What's Windows Weekly (Audio) about?
Take a deep-dive into all things Microsoft with experts Paul Thurrott and Richard Campbell. They join Leo Laporte every week to deliver sharp commentary and nuanced discussions on Microsoft's new hardware, software, services, enterprise, planned launches, and insider information.
Records live every Wednesday at 2:00pm Eastern / 11:00am Pacific / 19:00 UTC.