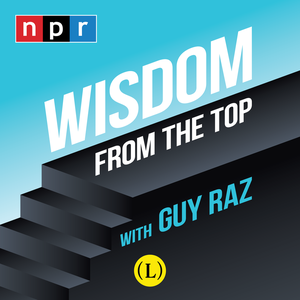 Wisdom From The Top with Guy Raz
By NPR
What's Wisdom From The Top with Guy Raz about?
From Guy Raz comes a chance to slide your chair into boardrooms, C-suites, and the quarters of top brass. Wisdom From the Top brings listeners into conversations with the leaders helming today's most powerful corporations and organizations, offering direct access to the secrets, mistakes, regrets, and wins that define modern leadership.
For more, go to LuminaryPodcasts.com.