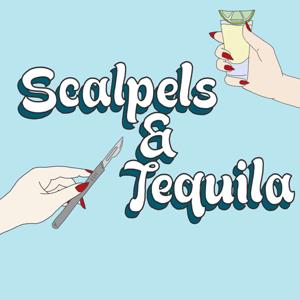 We find ourselves in our own dark twisty place this episode, as we reflect on our own covid experiences and remark at the relatability of the conversation between Addison and Amelia. Grey Slone memorial is full of familar faces and maybe too many storylines.
We say a lackluster goodbye to Addison, Jo Wilson delivers a baby, Owen Hunt gets his army on, Megan Hunt brings faruk into hospital, where is Maggie? and Webber gets the help of Meredith Grey and Miranda Bailey to work on his new "Webber Method" for training the interns ( i mean residents).
We also have a little moan that Grey's Anatomy will be on hiatus for a couple weeks. Which means the next episode of our season 18 recap won't be until after November 11. But our season 1 recaps will continue.
Contact us at 
email - [email protected]
Instagam - @scalpelsandtequilapodcast
@missthayes and @ms_ayla_azure
Tamzen and  Ayla 
x
Hosted by Tamzen Hayes and Ayla Azure
Greys Anatomy Credits
Created by Shona Rhimes
Starring
Ellen Pompeo - Meredith Grey
Chandra Wilson - Miranda Bailey
James Pickens Jr - Richard Webber
Kevin McKidd - Owen Hunt
Kim Raver - Teddy Altman
Kate Walsh - Addison Montgomery
Camilla Luddington - Jo Wilson
Caterina Scorcone - Amelia Shepard
Kelly McCreary - Maggie Pierce
Chris Carmac - Atticus Lincoln
Richard Flood - Cormac Hayes
Jake Borelli - Levi Schmitt
Anthony Hill - Winston Ndugu
Jaicy Elliot - Taryn Helm
Abigale Spencer - Megan Hunt
Scott Speedman - Nick Marsh