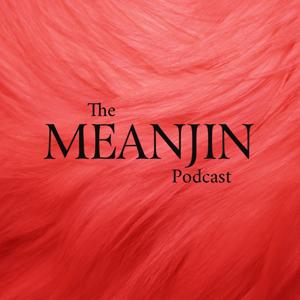 2 – With Claire G. Coleman, Bill Gammage, Marcia Langton / Marjorie Main / Jennifer Mills
04.14.2018 - By The Meanjin Podcast
ON THE SHOWIn our April episode, Meanjin editor Jonathan Green chats with author Claire G. Coleman, historian Bill Gammage and anthropologist Marcia Langton about the historical and contemporary resonance of terra nullius. Each offers a different perspective on the colonial principle, discussing its devastating effects on Indigenous Australians and how the language we use reflects its influence today.Next, Marjorie Main transports us to wintry waterways in her poem 'The Creek' (Meanjin Autumn 2018).And author Jennifer Mills reads from her short story 'Miracles' (Meanjin Autumn 2017) before discussing the landscape of the short story form and the influence of climate change upon her current novel, Dyschronia, with Meanjin deputy editor Tess Smurthwaite.SHOW NOTES→ Jonathan Green and Tess Smurthwaite discuss Rebecca Solnit's The Faraway Nearby and Tim Winton's The Shepard's Hut
→ Claire G. Coleman's essay is When We Encountered the Nomads (Meanjin Summer 2017)
→ Claire G. Coleman's book is Terra Nulilus. It was shortlisted for the 2018 Stella Prize.
→ Bill Gammage discusses his book The Biggest Estate on Earth: How Aboriginals Made Australia
→ Marjorie Main reads her poem The Creek (Meanjin Autumn 2018)
→ Jennifer Mills reads from her short shorty Miracles(Meanjin Autumn 2017) and discusses her novel DyschroniaPresenters: Jonathan Green and Tess Smurthwaite
Producer: Marta Skrabacz
Sound Engineer: Chris Hatzis
With thanks to the Pictures of the Floating Worlds for the music.