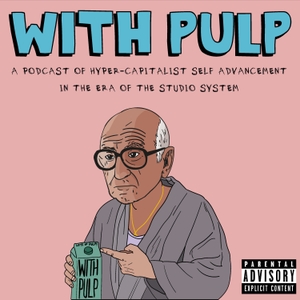 With Pulp: A Podcast of Hyper-Capitalist Self-Advancement In The Era of The Studio System
By Crado Sprano
What's With Pulp: A Podcast of Hyper-Capitalist Self-Advancement In The Era of The Studio System about?
A podcast dedicated to The Sopranos; this time focusing on the wildest theories, the hidden conspiracies, the supernatural, the deeper symbolism, eggsistentialism and of course the sacred AND propane.
Some people like The Sopranos with some pulp, others with no pulp. This, is for hardcore gabagooligans, this is WITH PULP.
Hosted by Crado Sprano (Twitter: @uncle_june)