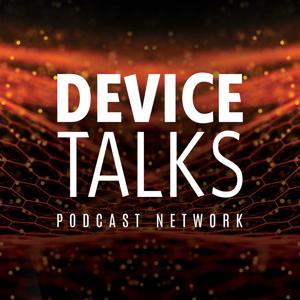 With the spin out over, CEO Jamali says ZimVie is ready to roll
03.04.2022 - By DeviceTalks
In this week's episode of the DeviceTalks Weekly Podcast, Vafa Jamali, CEO of the newest medical device company ZimVie, speaks with Chris Newmarker, executive editor at MassDevice, about the companys' plans post-spinout from Zimmer Biomet. Jamali explains where the company sees opportunities to compete in the spinal space.
In addition to the interview, we talk about the medical device industry's support of Ukraine, as it's being invaded by Russia. If you want to support Ukrainians during this attack you can find some charities here.
https://www.forbes.com/advisor/personal-finance/donate-relief-to-ukraine/
In our Newmarker's Newsmaker's segment we hit about news from Siemens Healthineers, Roche, Philips, Varian, Heartflow, and Butterfly Networks.
If you want to see the agenda for DeviceTalks Boston go here. https://boston.devicetalks.com/
If you want to register for my webinar discussing our plans for our in-person DeviceTalks Boston meeting go here. https://gateway.on24.com/wcc/eh/2927718/lp/3691568/were-back-an-insiders-look-into-bringing-back-a-better-devicetalks-boston