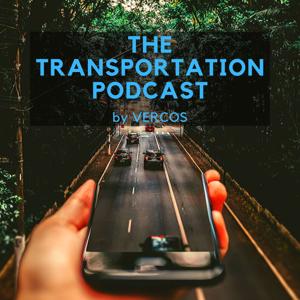 Welcome to The Transportation Podcast by VERCOS!
In our 4th episode, hosts Amit Singh Baghel and Javed Ahsan welcome Dr Kalpana Viswanath to our podcast. Dr Kalpana is Co-Founder and CEO SafetiPin and Member, Advisory Group on Gender Issues with United Nations Habitat. Dr Kalpana also holds senior positions with Global Network of Safer Cities of UN-Habitat, International Centre for the Prevention of Crime, International Advisory Committee of Women in Cities International and Jagori, an organization dedicated towards women safety in urban as well as rural settings.
Dr Kalpana enlightened us on the following topics:Why it is difficult to collect data on harassment in transitKey factors which define women safety in public spacesGood practices in gender-friendly transport across the world Why women-friendly streets are safe for all How lack of gender-friendly transport prevents women from accessing education and employment opportunities  As the issue of women safety is deep-rooted, the need for a continual discussion is felt. Accordingly, a group dedicated to Women Safety in Transit has been created vide the Facebook profile of VERCOS. We request our women listeners to join the group and participate in the much-needed debate on how we must plan our cities to make them safer for women, and hence, safer for all! Please use the below link to join the group. Entry by permission.
https://www.facebook.com/groups/3713835418687778/
We hope all our listeners will enjoy this episode of The Transportation Podcast by Vercos. Your hosts Amit Singh Baghel and Javed Ahsan will be back shortly with another interesting and informative episode. We request you to support us by subscribing to the podcast and share it with your family, friends and peers.
Till then, keep walking.
Website: https://vercos.in/
email: [email protected]
Linkedin:
https://www.linkedin.com/company/official-vercos/
https://www.linkedin.com/in/javedahsan/
https://www.linkedin.com/in/amitsinghbaghel/
Disclaimer: The views expressed on The Transportation Podcast by the guest/s are solely his/her/their own, and do not represent the opinion/s of Vercos or it's founders, directors, employees and its affiliates in any way.
Music from https://filmmusic.io
"Cheery Monday" by Kevin MacLeod (https://incompetech.com)
License: CC BY (http://creativecommons.org/licenses/by/4.0/)Support the show (https://www.patreon.com/vercos)